We are pleased to announce that we have released an updated version of our Reports Page.
WHAT'S NEW?
You can see in the image below that you now have the option to View Report or Download Report.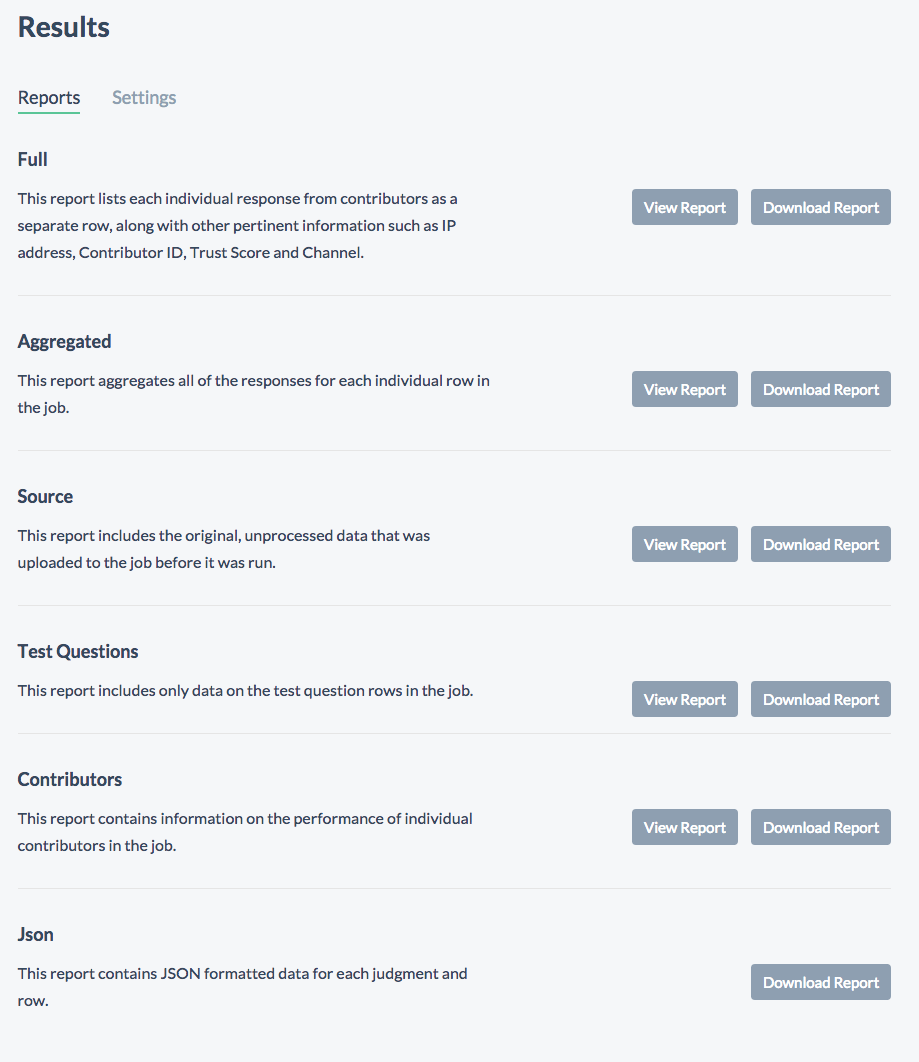 VIEW REPORT
You can click on View Report to make adjustments to the format of your report. You will see that your report is generated by selecting this option.
OPTIONS
By clicking on Options you will be shown 3 choices:
Show Test Questions

Show Metadata Columns

Enter Spotcheck Mode
FORMAT REPORTS
COLUMNS
You can format the report per your preferences by holding your cursor over one of the columns and dragging to a different location. 
ROWS
You can also format the rows by clicking on Pivot.
DOWNLOAD REPORT
If you do not wish to make any edits or adjustments to your Report, you can simply click on Download Report. 
As always, if you have any questions about this update please reach out to Crowdflower Support at help@crowdflower.com. We would be happy to answer any and all questions you may may have!